Adele Hazelden
Adele started Dance and Musical Theatre Classes at DAPA when she was just five years old! She was one of DAPA's original members back in the year 1999! Adele passed all her exams up to Advanced levels of dance before successfully auditioning for professional dance college.
However, it became clear in her final years at DAPA that she loved the teaching side of dance more than performing and she spent her last three years at DAPA assisting in classes before taking her teacher training exams with Anna Greenhalgh to become a fully qualified dance teacher.
Adele lives locally and was really excited when in 2016 the opportunity arose to return to DAPA as a teacher! Adele is passionate about teaching dance and thrives on being able to pass her skills on to the next generation of performers!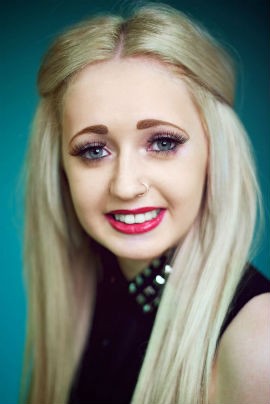 Dance School in Deal
Dean Academy of Performing Arts
(DAPA)
Goodwin Academy
Mill Road
Deal
CT14 9BD
Dance School in Canterbury
Dean Academy of Performing Arts
(DAPA)
Prince Of Wales Youth Club
23 Military Rd
Canterbury
CT1 1YX
GET IN TOUCH
If you have any queries please use our contact form or other contact details