DAPA Courses
We recognise that there is no typical DAPA student. Our courses have therefore been structured to appeal and inform everyone from those who are dancing for fun to those who are seriously ambitious and have set their sights on a career as a performer. DAPA children are taught by many people who have performed at the highest levels on the professional stage. Our teachers encourage and develop all DAPA students and our classes have the perfect balance of fun and technique. We work on several shows throughout the year as well as exams and awards. This is a great way to develop confidence and presentation. For a few children, DAPA is the first step to a career, but for most, it is a great way to meet new friends, gain confidence, acquire an appreciation of the beauty of dance, music and drama, and keep fit!!
The Structure of the DAPA Timetable
The youngest pupils are found in our Jolly Tots classes from the age of 2½ years old. Jolly Tots learn the basic steps in a fun and imaginative class based on Ballet. They also learn Tap Dancing to encourage rhythm and musicality. Once at school age they can move to our First Steps classes in Ballet, Tap and Modern. From this point onwards, pupils have the opportunity to take exams at each level gaining medals and awards.
After the First Steps comes Grades One, Two, Three, then Bronze, Grade Four, Silver, Grades Five and Six, then Gold, Intermediate and finally Advanced. At the age of 5 children can join Irish Dance, Street Dance, Musical Theatre and Singing Classes.
Irish Classes are given at five levels of complexity, namely Junior, Advanced Junior, Intermediate, Advanced Intermediate and Advanced.
Street Dance is taught at Intermediate with Street Fusion and Advanced levels with Elite Street, coupled with an associated Stretching and Limbering class. Younger students can get a feel for Street Dance in our Funky Cheer Class and Street Crew Classes!
Singing is covered at Junior and Senior Levels.
The Musical Theatre Classes (MTC), where dance, singing and drama combine, are graded as Musical Theatre 5+yrs, Musical Theatre 9+yrs and Musical Theatre 12+yrs
DAPA offer Group Singing Classes. Junior Singing is for Primary School age and Senior Singing is for Secondary School age. There is also the opportunity for Private Singing Classes. These can have up to two students in a class and are tailored specifically for your personal development in singing.
DAPA run a Vocational Class – this is by invitation only and is for students who are training in audition technique and advanced levels of dance and performing arts. It is only for students who want to audition for professional colleges and to continue their dance and musical theatre training. DAPA has a 100% success rate in students auditioning for professional colleges.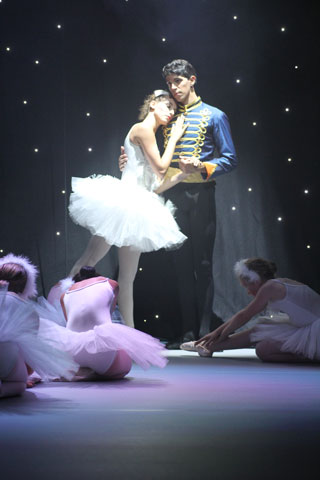 Dance School in Deal
Dean Academy of Performing Arts
(DAPA)
Goodwin Academy
Mill Road
Deal
CT14 9BD
Timetables
All our courses
Dancewear and Uniform
Please find here the details of the range of Dancewear and Uniform required by all DAPA  pupils and students. An Order Form is available for when you need to purchase new items.
GET IN TOUCH
If you have any queries please use our contact form or other contact details